Dear Friends,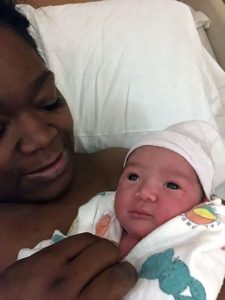 I'm happy to tell you that the newest member of the Alligator family, Johnny Lee Copeland, made his debut appearance on Christmas Eve with a loud, soulful outcry in the tradition of his mom Shemekia and his beloved grandfather, Johnny Copeland. Although we'll have to wait until he's 18 to legally sign him (that's how old his mother was when we signed her), we're already looking forward to his first album. You can see a picture of Shemekia and Johnny Lee on our home page at www.alligator.com.
Great news! Five Alligator artists have been nominated for a dozen Blues Music Awards this year. Toronzo Cannon, Lil' Ed & The Blues Imperials, Curtis Salgado, Shemekia Copeland and Moreland & Arbuckle have all been nominated, with Toronzo receiving four, Ed three, Curtis two and Shemekia and Moreland & Arbuckle one each. Toronzo's nominations are an affirmation of his stepping up as the next icon of the Chicago Blues tradition. Moreland & Arbuckle are very excited to have their first nomination ever (in the Rock Blues category).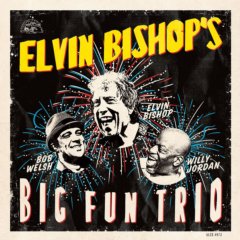 On February 10, we're releasing the latest project from the master of good-time blues, Elvin Bishop's Big Fun Trio. This smile-inducing album brings together Elvin's down-home vocals, rough and ready guitar picking and legendary slide work, Bob Welsh's two-fisted piano and tasty guitar and Willy Jordan's gritty R&B vocals and cajón (a cool South American percussion instrument.) The result is a spontaneous, front-porch style record full of witty and wise lyrics and rollicking musical interplay. To add to the mix, harmonica aces Rick Estrin, Kim Wilson and Charlie Musselwhite sit in for one song each. It's big fun for sure. Of course you can listen to selections on our website.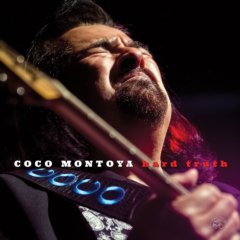 I'm thrilled to tell you that Coco Montoya has returned home to Alligator. His new album, Hard Truth, was just completed. It's full of everything you love about Coco –searing, melodic guitar, passionate, full-throated vocals and true blues intensity. Tony Braunagel brought his masterful production skills to the project and assembled the crack band, while the great John Porter did the mixes. Of course you can hear the influence of Coco's mentor, Albert Collins, The Master of the Telecaster, including a tough new version of Albert's The Moon Is Full. Release date will be March 24, just in time for Coco to embark on a nationwide tour.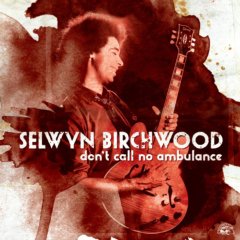 As I write this, I'm in Joyride Studios in Chicago with Selwyn Birchwood mixing his upcoming album. Since his 2014 Alligator debut, Don't Call No Ambulance (winner of the Blues Music Award for Best New Artist Debut Album), Selwyn has just kept growing as an artist. The new album is 100% new Selwyn originals, touching not only on traditional blues themes of love and loss but also issues ripped from today's headlines. Selwyn is creating music that will speak to every blues fan, but also creating visionary blues for current and future audiences. Plus, the album contains the first blues song ever about drunken texting. It's scheduled for May release.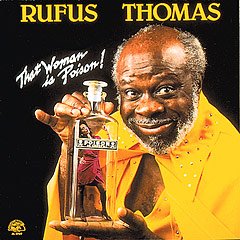 My producer friend Bob Greenlee attracted artists from all over the South to his funky little Kingsnake Studio above his garage in Sanford, Florida. Besides bringing Kenny Neal to the label, Bob produced Alligator albums by some of the most colorful characters in the blues, including "The World's Oldest Teenager," Memphis' Rufus Thomas. Rufus was a true legend of blues and R&B. He had recorded for Sun Records and cut soul classics like "Walking The Dog" and "Do The Funky Chicken" for Stax. He was a pioneering DJ when black music was first heard on Memphis radio. Bob cut Rufus in Florida in 1988, and he and Rufus brought the tapes to Chicago to mix. I was lucky enough to spend hours with him in the studio. As the album (which we called That Woman Is Poison!), was being mixed, he told fascinating stories –about being a boy on Beale Street, tap dancing for tips with bottle caps stuck on his shoes, about hosting the talent shows at the Palace Theatre where he introduced the young B.B. King and Bobby Bland, and about giving Stax its first hit, "Cause I Love You," a duet with Carla, his daughter. As he recounted story after story, he consumed cartons of vanilla ice cream.
More next time,
Bruce Iglauer