Dear Friends,
It's been a difficult couple of months since I last wrote to you. Three great musicians and longtime friends of mine passed away. James "Mr. Superharp" Cotton died on March 16. Lonnie Brooks, who had recorded for Alligator since 1978, died on April 1. And Casey Jones, the wonderful "in the pocket" drummer who sparked Alligator records by Albert Collins and others, died on May 3. I'll be writing about each of them over the next few months, starting today with The Voodoo Daddy himself, Lonnie Brooks.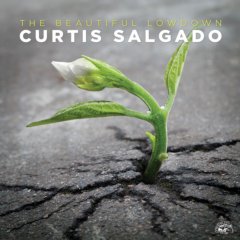 All three were recognized in the "In Memoriam" video during the Blues Music Awards ceremony on May 11 in Memphis. Over 1,200 fans gathered to celebrate the past, present and future of the blues. Alligator's Curtis Salgado (who survived quadruple bypass surgery in March and is now on the road to a full recovery) won Soul Blues Male Artist of the Year, Soul Blues Album of the Year for The Beautiful Lowdown and Song of the Year for Walk A Mile In My Blues. And Alligator's Toronzo Cannon performed a thrilling version of his most-requested song, Walk It Off. You can see all the winners at The Blues Foundation's website, blues.org.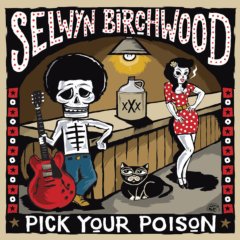 Speaking of the future of the blues, we've just released Selwyn Birchwood's groundbreaking second Alligator album, Pick Your Poison. It's an exhilarating, powerful statement by one of the world's most exciting and visionary young blues artists. You can check out sample songs on our jukebox at alligator.com.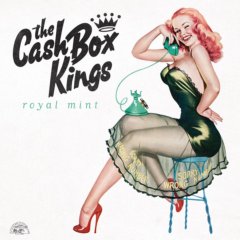 And Royal Mint, the gritty Alligator debut by our latest signing, The Cash Box Kings, brilliantly represents the more traditional side of the blues. The band features true blue Chicago vocalist Oscar Wilson and fiery harpist Joe Nosek. Royal Mint will be issued on June 30.
Remembering Lonnie Brooks – When I think of Lonnie, I always think first of how he lit up a room with his huge grin, and how all his personal warmth, soulfulness and humor infused his music, and left the listener grinning too.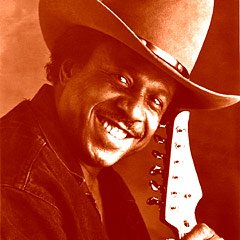 When I first met Lonnie in 1970, he was playing at the rough Avenue Lounge on Chicago's West Side. No one there knew he had cut Gulf Coast hit singles back in the 1950s when he was called Guitar Junior; his job was to play jukebox R&B standards. But even then, his massive, soul-drenched voice and aggressive guitar marked him as something special.
As I got to know him, I found him to be a humble, ego-free regular guy, who greeted me as a friend and fan even before I had a label. In 1978, Lonnie was one of my first choices for our three-volume/nine artist Living Chicago Blues series. For that session, he created a striking song with a weird, swampy groove, unusual chord changes and lyrics about voodoo conjurers that recalled his Louisiana birthplace. It was called Two Headed Man and became one of his most-requested songs.
Lonnie's four-song session (with Casey Jones on drums), was so good that I signed him to cut a full album, Bayou Lightning. It featured more of his signature "voodoo blues" plus the other elements of Lonnie's sound –early rock 'n' roll, Memphis soul, zydeco, raw Chicago Blues and even a bit of country.
We went on to co-produce six albums together, each full of his memorable original songs. Lonnie stayed with Alligator for thirty years. He brought the energy of the West Side clubs and his unmistakable bayou grooves to stages all over the U.S. and Europe, becoming an icon of Chicago blues. His version of Sweet Home Chicago, recorded live at ChicagoFest in 1980, is the one that every Chicagoan knows.
Nothing made Lonnie prouder than the success of his guitarist sons Ronnie and Wayne. He carefully nurtured both of them. Each first acted as his guitar tech and later on as his second guitarist. Like the caring father he was, he eventually counseled both of them to form their own bands, write their own songs and make their own records.
Only the greatest bluesmen have the ability to make that soul-to-soul communication with their audiences, that ability to soothe the pain and heal the hurt, to bring a smile to your face and fill you with energy. Lonnie Brooks was one of those. It was my honor to have worked with him and have him call me his friend.
More next time,
Bruce Iglauer