Dear friends,
Lil' Ed & The Blues Imperials just celebrated an amazing 30 years together with a gala night at B.L.U.E.S. on Halsted in Chicago. I know of no other blues band that has kept the same personnel for nearly this long. After all that time, Ed Williams, his brother James "Pookie" Young, Michael Garrett and Kelly Littleton are still the best of friends, and you can hear it in their joyful music. Although they've toured all over the world, they love playing in Sweet Home Chicago, and they've been appearing at B.L.U.E.S. longer than at any other club. Also, B.L.U.E.S. was where I first saw Michael Garrett, at a jam hosted by Jimmy Johnson, and thought "this could be just the guitar player that Ed is looking for." After one short rehearsal, Ed, Pookie and Mike teamed up. A few months later, Mike called his friend Kelly and invited him to move from Detroit to join the band. As with Ed, Mike and Pookie, the chemistry with Kelly was instantaneous. Lil' Ed & The Blues Imperials are the living embodiment of Alligator's slogan, "Genuine Houserockin' Music." I just love this band.
Tommy Castro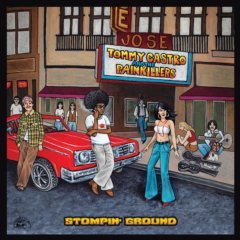 & The Painkillers' new album, Stompin' Ground, has been his best-received Alligator release since 2009's Hard Believer. His army of fans clearly loves Tommy's mix of memorable new roots rock and blues originals and high-energy versions of some of his favorite rock 'n' roll and soul tunes from his early years in San Jose. The album is enhanced by guest appearances from his friends Danielle Nicole, Mike Zito, David Hidalgo and Charlie Musselwhite. You can check out samples at www.alligator.com, including a free download (on our "Free Stuff" page).
I'm very excited to tell you about two new releases coming on January 12. Our old friend Tinsley Ellis has returned to Alligator with a new album called Winning Hand. It's full of the fiery blues-rock guitar and tough vocals that have won him fans worldwide. Although he is heralded as a guitar hero and a brilliant player, Tinsley never falls into the trap of showing off by playing a million notes as fast as possible. His guitar is always there to tell the story and to reach inside the listener to deliver maximum emotional impact–just what the blues is supposed to do.
On the same date, look for Rough Cut, a new recording that pairs Curtis Salgado's soulful voice and harmonica with the subtle, deep blues guitar of Portland's Alan Hager. This stripped-down album takes Curtis right back to his roots; it mixes acoustic and old-school electric pure blues, including six striking originals and seven vibrant takes on classic songs by Elmore James, Muddy Waters, Son House, Sonny Boy Williamson, Jazz Gillum and more. It's a delight for true blues lovers like me.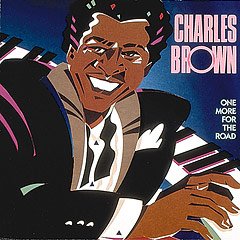 And now, another look back at the growth of Alligator. By the end of the 1980s, Alligator was established as one of the key independent blues labels in the world. Lots of projects were being offered to us, including albums by long-established blues heroes. In 1989 we released an excellent Charles Brown record, One More For The Road, which had appeared on the short-lived Blue Side label. Charles' music wasn't our signature houserockin' sound, but his sophisticated, jazzy piano and soulfully cool vocals had put him at the top of the R&B charts in the late 1940s and early 1950s, and he was still at his artistic peak. With an all-star band including Billy Butler (of "Honky Tonk" fame) on guitar, it was an album that I was proud to have on Alligator. Charles always credited us with re-launching his career, though it was his tours with Bonnie Raitt and his Rounder albums that really brought him national recognition.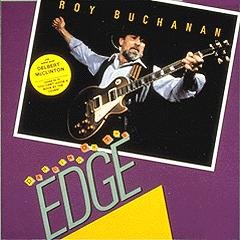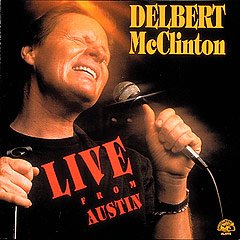 Delbert McClinton had delivered two terrific guest vocals on our second Roy Buchanan album, Dancing On The Edge, both infused with the rough and ready spirit of the Texas roadhouses where he had forged his sound. In 1989, Delbert called to tell me that he had just appeared on Austin City Limits and he felt the set was so good that it should be released as an album. We were able to convince the show to license the tapes to us, and Delbert flew to Chicago for the mixes. In three very long days, we mixed and sequenced Live In Austin, one of the most popular albums of Delbert's career.
More next time,
Bruce Iglauer