Dear friends,
The 35th Annual Chicago Blues Festival on June 8-10 was another don't-miss event. Lots of great sets, including terrific performances by Alligator artists Selwyn Birchwood and The Cash Box Kings. But the centerpiece of the festival was the 65th Anniversary tribute to Delmark Records and its founder, 86-year-old Bob Koester, who I am proud to call my mentor. The entire Friday evening show was dedicated to Delmark, with the label's current artists paying musical tribute to those who had come before. (It included Alligator's Lil' Ed Williams, delivering a song to honor his uncle and inspiration, Delmark artist J.B. Hutto). Only a few weeks before the festival, Bob surprised everyone by announcing that Delmark had been sold. The new owners, who are jazz musicians, have declared that they're committed to continuing both Delmark's blues and jazz series into the future. That's good news.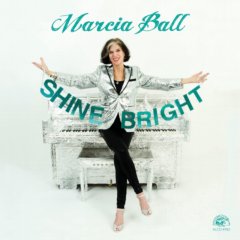 Here at Alligator, we're celebrating the summer with a series of hot new releases. Marcia Ball's Shine Bright has gotten a wonderful response, both for its rollicking Texas roadhouse music and its up-to-the-minute lyrics. She'll be appearing soon on Austin City Limits, where she'll be inducted into the show's Hall of Fame.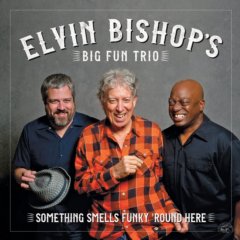 Just a few days ago we released the joyfully raw Something Smells Funky 'Round Here, the second Alligator album by Elvin Bishop's perfectly named Big Fun Trio.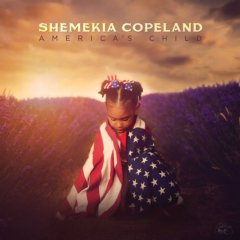 And in August, we'll be releasing Shemekia Copeland's sixth Alligator album, America's Child, on which she melds blues and Americana into a passionate, genre-blurring masterpiece. Of course you can hear samples of all of them at alligator.com.
I was telling you last time about how Saffire—The Uppity Blues Women came to Alligator. After I was knocked out by their performance at the 1988 Blues Music Awards, Saffire headed south to record at my friend Bob Greenlee's Kingsnake Studio in Florida. He sent me a cassette of the sessions. The songs were brimming with good humor, witty lyrics and fine musicianship. Among them were the group's most popular original songs —Middle Aged Blues Boogie and School Teacher's Blues, as well as some classics from Ray Charles and Ivory Joe Hunter. Again, I was taken by Ann Rabson's two-fisted piano playing and subtle finger-picked acoustic guitar, as well as her relaxed, melodic singing.
The majority of the vocals were delivered by Gaye Adegbalola. They included not only serious blues but also some songs in the bawdy, tongue-in-cheek tradition of the big-voiced singers of Bessie Smith's era. Still, I was dubious of signing them. I had created Alligator as a label of hard-edged electric blues, not one for an acoustic trio. But I kept coming back to listen again, enjoying the exuberant songs that captured how much fun they had been to see in person. I decided that if I liked this record so much, other people would too. Mostly, I just wanted their music on Alligator.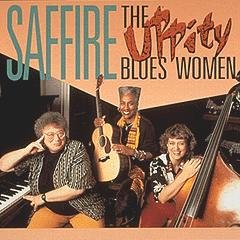 We released the self-titled Saffire – The Uppity Blues Women in February, 1990. My expectations were modest; Saffire had a small but devoted fan base on the East Coast and I figured sales would be enough to at least break even. To my complete surprise, the album started selling and just kept selling. It was propelled by their busy gig schedule, word of mouth and enthusiastic media response, including an article in AARP magazine (I told you they were proudly middle-aged women). It went on to sell an amazing 80,000 copies, and launched Saffire's career as national and international touring artists. They recorded another seven Alligator releases filled with memorable original songs. After two albums, Earlene Lewis left the group and was replaced by Andra Faye, who sang with plenty of Midwestern soul and played guitar, mandolin, fiddle and upright bass. They played hundreds of gigs and won a fervent fan following.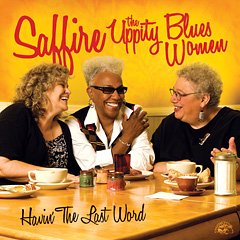 Over the years, all three members recorded solo projects and in 2009 they decided it was time to officially disband the group, though they remained fast friends. That year they cut their final album, Havin' The Last Word. Ann had been fighting with severe health issues and was just out of the hospital when they recorded, but her indomitable spirit kicked in and you can't hear that she was struggling. Ann played constantly up to her death in 2013, often with her dear friend Bob Margolin. Gaye and Andra are still performing and recording, and proudly wear the label of uppity blues women.
More next time,
Bruce Iglauer