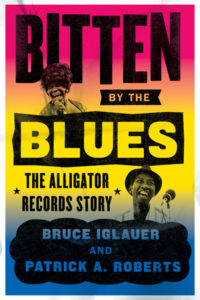 Dear friends,
In this issue of Living Blues comes the first look at the book I've been working on for the last seven years — Bitten By The Blues, co-written with Patrick A. Roberts and published by University of Chicago Press. The excerpt is a taste of the stories, information and personal experiences that I've chronicled from the five decades I've spent recording blues and working with some of the greatest blues talent of the modern era. I'm very proud of the book, even though I wasn't able to go into depth about every one of the artists who have been part of the Alligator family. Bitten By The Blues will be published on October 30 and available through bookstores (physical and online) and at alligator.com. I hope you enjoy it.
It's been one of the busiest years in recent Alligator history, with new releases by Tinsley Ellis, Curtis Salgado & Alan Hager, The Nick Moss Band Featuring Dennis Gruenling, Marcia Ball, Elvin Bishop's Big Fun Trio and Shemekia Copeland, and two more albums still to come in October. Plus, our first five releases of 2019 are already in production. And our artists have been on the road almost constantly. You can check out their dates at alligator.com in the "On Tour" section.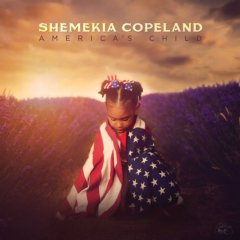 Shemekia's new album, America's Child, has been garnering huge praise for its synthesis of the blues and Americana genres and her moving performances of songs that speak from her perspective as a blues singer, a mother and a black American in these strange times. The album opens with Ain't Got Time For Hate, an anthem for those of us who would rather unite than divide our country and who celebrate what we have in common with people around the world. As Living Blues said, it's "powerful, ferocious, clear-eyed and hopeful…it sends shivers up your spine."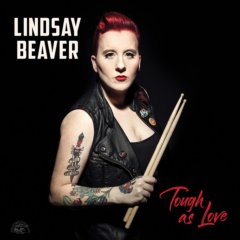 Speaking of blues women, in early October we'll be introducing a new Alligator artist whom you absolutely need to hear. Spitfire vocalist/songwriter/drummer Lindsay Beaver brings a raw, urgent edge to Tough As Love, her first solo album (she previously led Canada's 24th Street Wailers). The album features seven original songs, ranging from hard-edged blues to soul-baring R&B to rollicking old school rock 'n' roll. Plus, it features guest appearances by her friends Marcia Ball, Dennis Gruenling, Sax Gordon, Laura Chavez and Eve Monses, as well as her own crack band of guitarist Brad Stivers and bassman Josh Williams.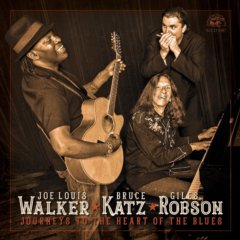 And later in October we'll be releasing a very special all-acoustic album, Journeys To The Heart Of The Blues. It's a collection of obscure and classic blues recorded by the all-star trio of Joe Louis Walker on guitar and vocals, Bruce Katz on piano, and British harp master Giles Robson. Together they bring their personal interpretations to songs by giants like Sonny Boy Williamson and lesser-known blues heroes like Son Bonds. It's a subtle, understated album that reveals more with each listen. It's being released in North America, Australia, New Zealand and Japan on Alligator and everywhere else on Munich Records, a division of V2 Records of Benelux.
More next time,
Bruce Iglauer