Dear Friends,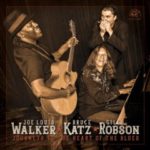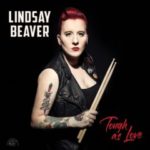 We're very excited by the terrific public reaction to our latest releases –Tough As Love by spitfire blues and R&B singer/songwriter/drummer Lindsay Beaver and Journeys To The Heart Of The Blues, the all-acoustic album by the masterful trio of Joe Louis Walker on guitar and vocals, Bruce Katz on piano and Giles Robson on harmonica. Lindsay has been tearing up the highway on a months-long tour with her tough trio, while Journeys has been hailed as one of the essential acoustic blues albums of the year.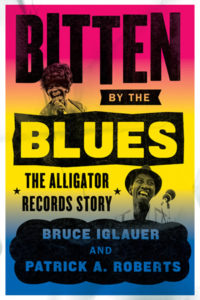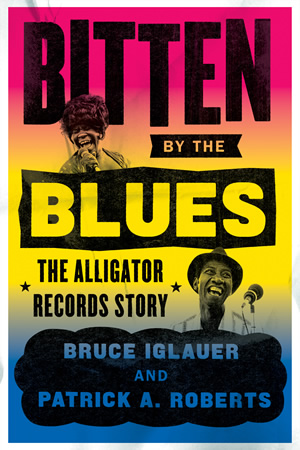 We've also had a great response to my new book, Bitten By The Blues (co-authored with Patrick Roberts and published by University of Chicago Press). Fans are loving the inside stories of many of Alligator's famous artists, their gigs, sessions and performances, as well as the unvarnished look at the independent record business. Autographed copies of Bitten By The Blues and all Alligator CDs are available at www.alligator.com, where you can hear tracks from every one of our releases.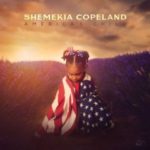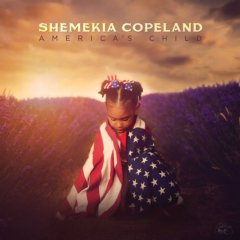 Alligator artists have been getting a whole lot of media attention recently. Shemekia Copeland was just on Cerys Matthews' UK-wide blues radio show on the BBC introducing tracks from America's Child.
Marcia Ball was honored with an induction into the Austin City Limits' Hall of Fame in a musical ceremony that will air on New Year's Eve. Marcia was joined by her friends Irma Thomas, Tracy Nelson and LouAnn Barton, and the show also featured a star-studded tribute to Ray Charles. Should be one thrilling TV show!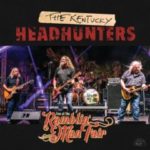 We're readying our first two 2019 releases right now. Both are fiery, raucous live albums. Our friends The Kentucky Headhunters presented us with Live At The Ramblin' Man Fair, cut during their first tour of the UK. It's untamed, bluesified Southern rock at its best. Plus they found three more studio tracks cut with piano immortal Johnnie Johnson, just as good as their Meet Me In Bluesland collaboration that we released in 2015.
And one of our most popular bands, Tommy Castro & The Painkillers, tear it up on Killin' It – Live, recorded during 2018 at venues around the country. It includes some of Tommy's most-requested songs from throughout his career, performed with the raw, stripped-down energy of this powerhouse band with Randy McDonald on bass, Bowen Brown on drums and Mike Emerson on keys. The Headhunters album will be released on January 11, and Tommy's live disc (which will also be on vinyl) is coming on March 1.
---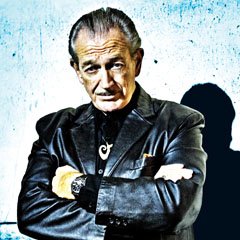 Turning back the calendar to 1990 –I got a call from Kevin Morrow, the booking agent/ manager who had brought The Paladins to Alligator and was booking Little Charlie & The Nightcats. Kevin was offering me a brand new album by an artist who was an icon of blues harmonica –Charlie Musselwhite. Charlie's name was known to every blues fan. His recording career had begun back in the mid-60s on Vanguard's essential Chicago/The Blues/Today! series and had continued with releases on a dozen labels.
Just like the South Side Chicago bluesmen with whom he played when he first came to the city, Charlie had traveled from Mississippi to Memphis, where he learned from the legendary Will Shade of the Memphis Jug Band, and then to Chicago, where he was tutored by Big Walter Horton. (After his recording career began, Charlie moved on to California). He had played virtually every blues club in the world, delivering his brilliant harmonica improvisations and understated Southern-fried vocals. But Charlie fell on bad times and bad habits; his hard living was no secret to his fans.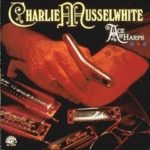 But when Kevin called me, Charlie was on the road to recovery, and had just cut a top-notch session produced by Pat Ford. Charlie had recruited a red-hot trio with Texan Andrew "Junior Boy" Jones on guitar, Artis Joyce on bass and Tommy Hill on drums. Inspired by his band and his new lease on life, Charlie had delivered a hard-edged, real-deal album that we couldn't turn down. We called it Ace Of Harps and packaged it with a shot of Charlie's harp collection showing his arm with his "Don't Tread On Me" tattoo. It was an immediate success, announcing Charlie's comeback and launching his rise to the "living legend" status he has today.
As I got to know Charlie, I found him to be a wise, witty and directly spoken man with a highly developed social conscience who I'm proud to call my friend. Ace Of Harps was the first of four Alligator albums by Charlie (plus a best-of Deluxe Edition that includes a track with Charlie and his mentor Will Shade).
More next time,
Bruce Iglauer